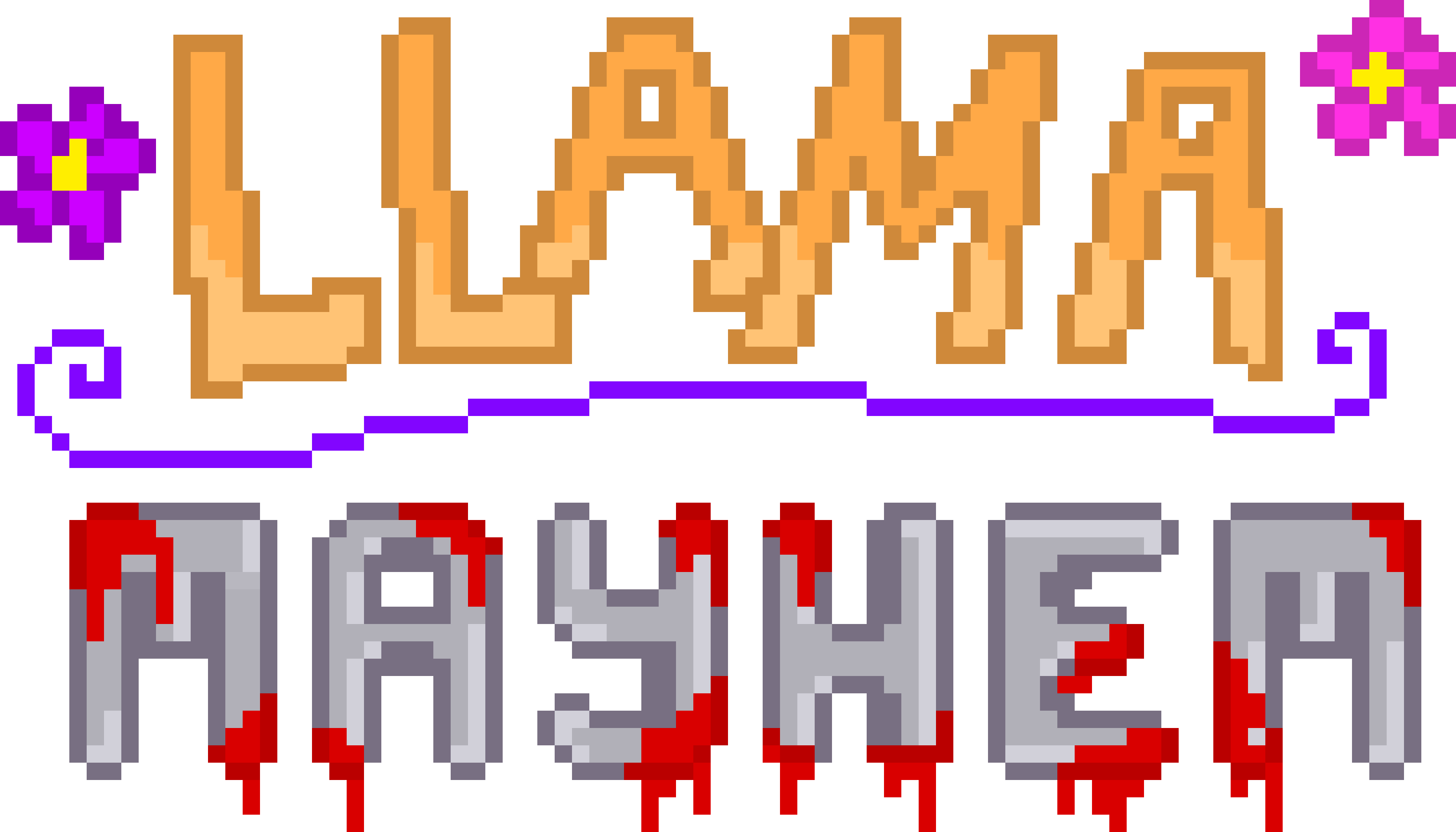 Llama Mayhem
A downloadable game for Windows
****Alpha Testers****
This test requires one Game-pad controller to play Co-op, Single player is played on the keyboard.
This game is actively in development and is subject to change! Our team is hard at work on art, music, and sfx for the game so be patient and we cant wait to share Llama Mayhem with the world!
This is a 2 player Couch Co-op game with online play coming shortly! Please see Game Modes for more information!
Llama Mayhem in unique arenas using a variety of weapons and power-ups. Collect fun and powerful clothing and armor items to protect your Llama. Fast-paced game-play makes the matches lite but exciting and the arena size and features change the way the game is played.
Game-play
Race to collect coins before the other players to buy powerful guns.
Destroy NPC enemies to earn more coins and random loot drops.
One-hit kills with some weapons makes the matches quick but fun.
Be the last man standing to win.
Local 2-4 player co-op (2-player currently but will expand to 4)
Online play (future feature)
Game Modes
Party Mode - move through co-op levels fighting each other to earn points and see who the best Llama is!
Single Player Challenge - Complete challenges in single player and work through the many exciting levels to earn medals
Co-op Challenge - have a friend join you in your challenges and complete special Co-Op challenges together (Future Feature)
Install instructions
Unzip the compressed folder to your desk top and run Llama Mayhem in the folder

to create a short cut on your desk top right click and create shortcut.